How to have Stunning Wedding Haldi Decoration:-
Haldi (or turmeric) is an auspicious element of Indian weddings, used to adorn the bride and groom, their families, and the guests as well. While it might be a common practice, it doesn't have to feel bland; there are plenty of other haldi decor options you can explore to make sure your wedding Haldi decoration stand out. Here are some unique ideas for how to decorate with haldi at your wedding!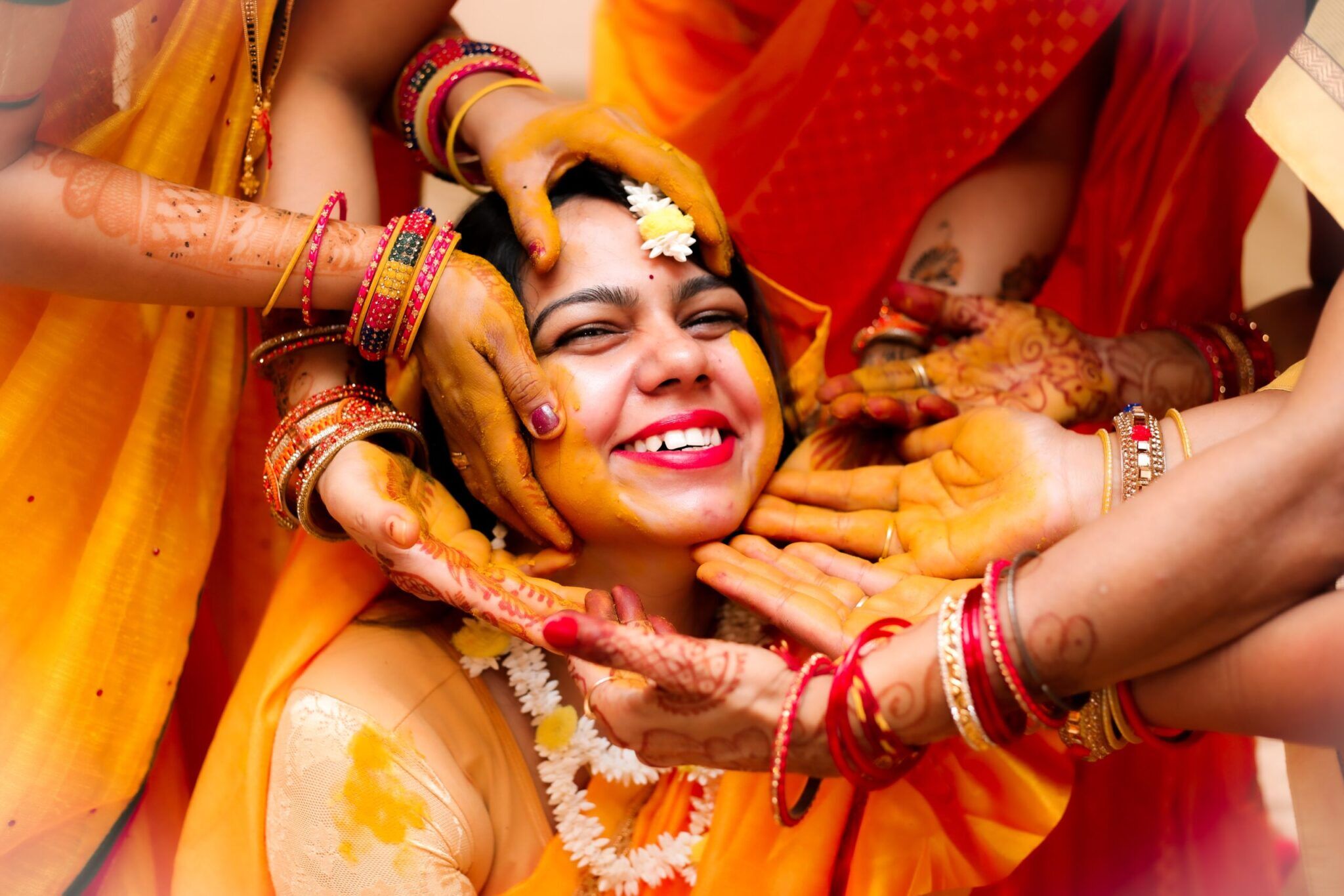 Colourful Haldi for Weddings
Coloured haldi is usually used during festivals, as it signifies happiness and auspiciousness. Coloured haldi (besides bringing in vibrant shades) is believed to have cooling properties which are ideal for summers. Since weddings are a time when people spend a lot of money on jewellery, so why not jazz up your own wedding? Make your mehendi pretty by adding colourful haldi or dhekli and make your guests go 'wow'! Now, who said you can't be creative while getting married? You needn't hold back while deciding what colour goes well with what other—just do anything that makes you look stunning and beautiful! So, get ready girls!
Traditional Patterns and Symbols
The haldi (turmeric) paste, which is essentially dried turmeric that's been ground into a powder and then mixed with water or oil, is ubiquitous at weddings in India. There are some special traditional ways of incorporating it into your wedding. And these ideas for gorgeous haldi decoration will have your guests drooling! Read on! … In Indian culture, haldi has a symbolic significance: It's associated with purity and auspiciousness.
The Importance of Good Luck and Harmony
It's every parent's dream that their child will be happy, healthy and prosperous. In traditional Indian culture, when parents are planning a wedding ceremony, there is a specific time when good luck is said to be at its highest: during haldi—the ceremonial application of turmeric paste on skin (usually on wrists) as part of engagement parties, weddings and baby showers. The term haldi refers not only to turmeric itself but also to many other substances used in similar ways. Traditionally, haldi was used as protection against harmful influences and evil spirits as well as natural calamities such as droughts or floods.
Seasonal Flowers in Your Favours
Seasonal flowers are often stunningly beautiful and can be part of your theme. If you're planning a wedding, seasonal flowers are a great option for shaadi mubarak. Seasonal arrangements will likely be much cheaper than buying them at full price. Plus, it can feel like they have more meaning since they're not just part of a trend.\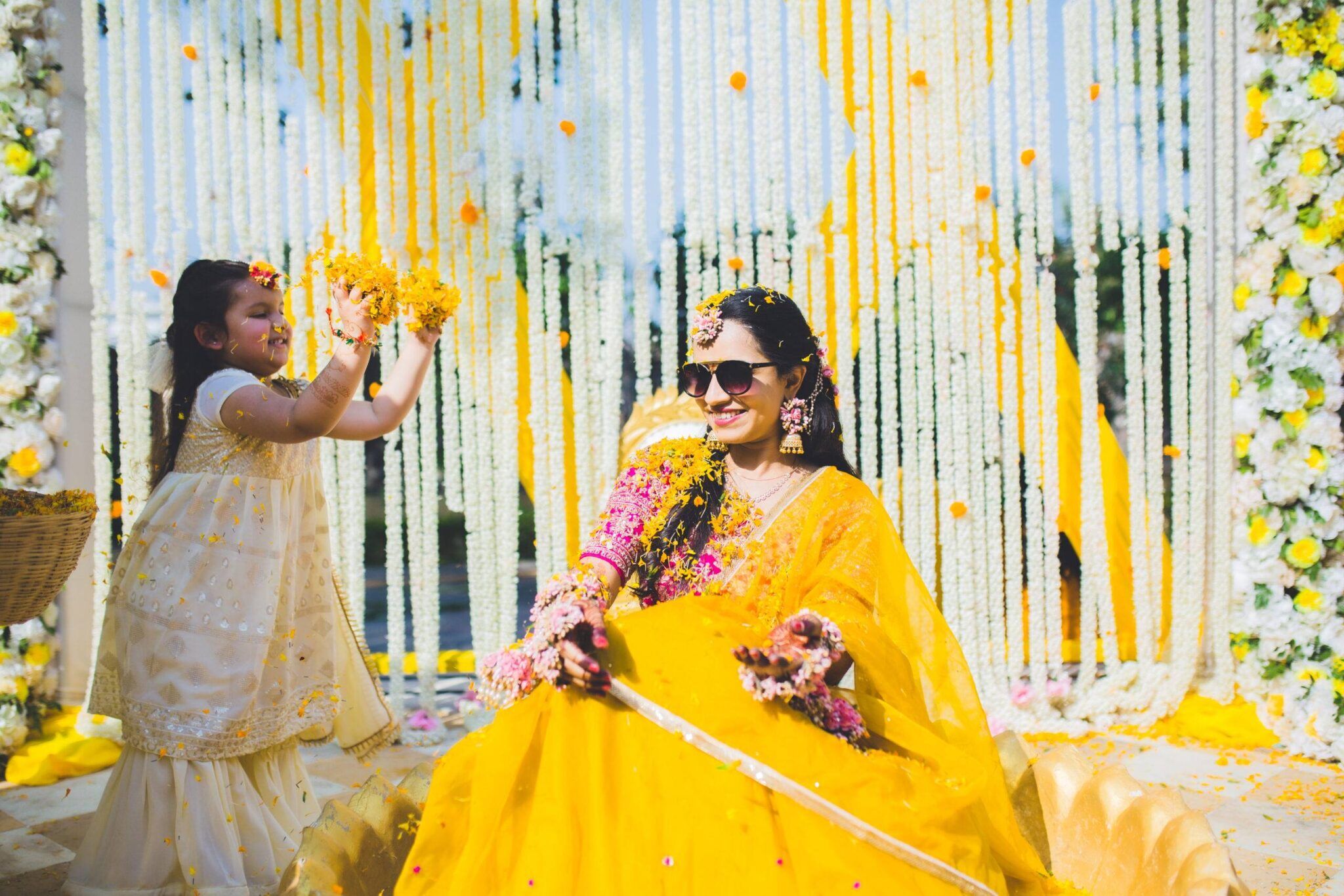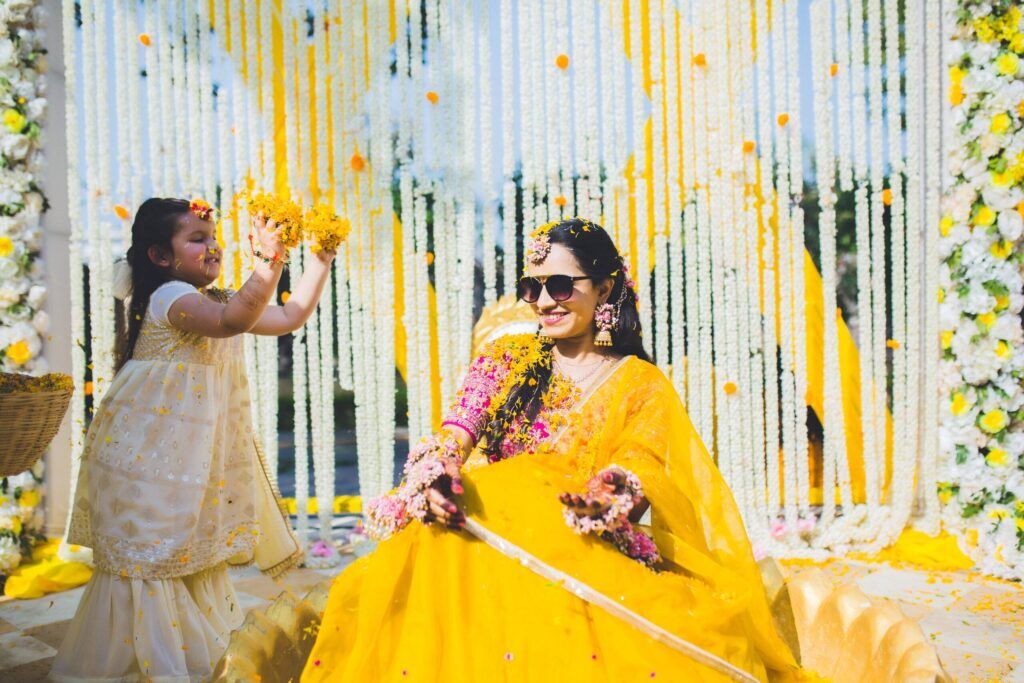 Coloured Powder Favours
It's your wedding day! Your hard work, patience and excitement has paid off. So make sure you go all out on your big day, especially when it comes to haldi decoration. You want everything to be perfect at your wedding. You don't want people talking about anything other than how stunningly beautiful your officiant was. They should not be talking about how messy or ugly anything was because it could very well ruin what would have been an amazing day.
Colourful Love Birds or Lamps
Colourful lamps have been part of South Asian weddings and celebrations since before I was born. The modern versions of these lamps can be much larger than their predecessors, making them even more impactful at your wedding celebration! There are tons of different styles you can choose from; pick ones that match your decor or that fit with your theme. You could also ask family members and friends to give you some special coloured glass bulbs as wedding gifts and incorporate those into your lamp displays instead!
Bountiful Baraat Outfits
When you're planning your baraat (the procession of friends and family carrying the groom to his wedding ceremony), one important thing you need to consider is what everyone should wear. You want it to be fun and colorful, but not gaudy or offensive. You want everyone in your party to look good, so it can be hard picking outfits that work well together. That's why we've created some tips and tricks on how best to coordinate baraat outfits while still making sure they fit in at a wedding; we'll also help you figure out what shaadimubarakofficials can wear, from caps and shoes all the way down to accessories! Enjoy!
For Grand Haldi Event Contact Us -:
Hire ShaadiMubarakOfficials For Your Big Day Because We Know How To Capture Those Priceless Moments Of You, Your Families & Friends. We Believe In An Exceedingly High Quality Standard, And Like To Believe That We Are The Gold-Standard In Wedding Storytelling In The Country.
#traditionalphotography#pre-weddingphotography#candidphotography#weddingphotography#fashionphotography#familyphotography#mehndiphotography#weddingvideography#dronevideography#droneshoot
Haldi Photography , Candid Photography , Traditional Photography , Pre-Wedding Photography , Wedding Photography , Wedding Photojournalism , Fashion Photography